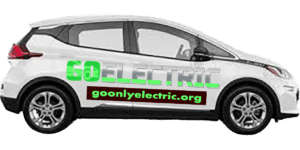 ACT NOW for Your Community
Your Help is Needed for COVID-19 First Responders
Are you passionate about efforts to offset carbon emissions? Would your community benefit from an electric vehicle?
Sign up today
to support our future goal of clean energy transportation in your neighborhood.
We cannot do it alone. We are asking for your support.
Go Electric is a Non Profit Tax Exempt Charity focused on reversing environmental damage on a community level. Your support matters.
Join us
in our efforts for clean air, disaster relief, and reducing your carbon footprint.
Go Electric takes a global approach to our mission and is proud to partner with the following non-profit organizations around the world.
Find out more about Go Only Electric's support of the global community by our collaborations with these non-political, global partners.
International Community Work
Community Based on 1 Unified Mission
FREE and easy sign-up!
Let us know where the need really is! If your neighborhood can benefit from an all-electric, clean energy vehicle, let us know. Contribute to cleaner energy options and climate action change. Sign up to support clean energy transportation in your own neighborhood.
Your help and support are vital as we work towards an all-electric fleet. 
JOIN Now
Go Electric is a 501C(3) Tax Exempt Charity based on the sole motivation of helping our community and environment, not monetary gain.
Revenue generated by your participation is used to continue our efforts to reverse environmental damage by focusing on clean energy transportation.
LEARN More
During COVID-19 pandemic, Go Only Electric is supporting the essential workers of our community with free lunches and donations of necessary medical supplies.
With your help, we can continue this important non-profit work and continue to assist frontline staff and essential workers. But we cannot do it alone. Your support plays a key role.
Underserved communities need your support today.
DONATE Now
Ready to find out more? Let Your Voice Be Heard
Tell Us Where the Need Is: Sign up to support climate change initiatives and clean energy transportation.