Help Us Keep the Good Going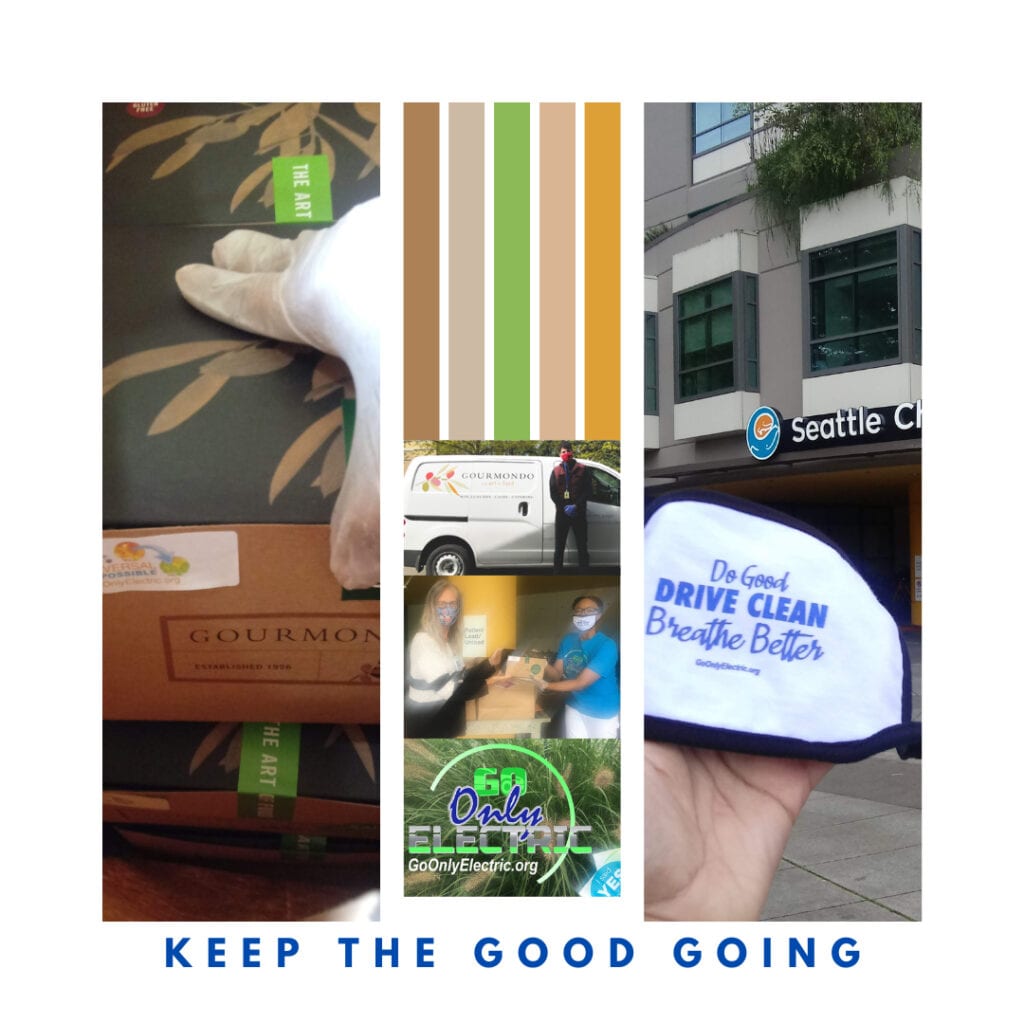 It's easy to find good when you're looking for it!
Go Only Electric continues their work of supporting our community with free lunches and necessary medical supplies.
Our Work as Disaster Relief Charity
During COVID-19 pandemic, Go Only Electric is supporting the essential workers of our community in Washington State with free lunches and donations of necessary medical supplies.

With your help, we can continue this important non-profit work and continue to assist frontline staff and essential workers.

But we cannot do it alone.
Your support plays a key role.
Underserved communities need your support today.
Go Electric is a Non Profit
501C(3) Tax Exempt Charity.
www.GoOnlyElectric.org